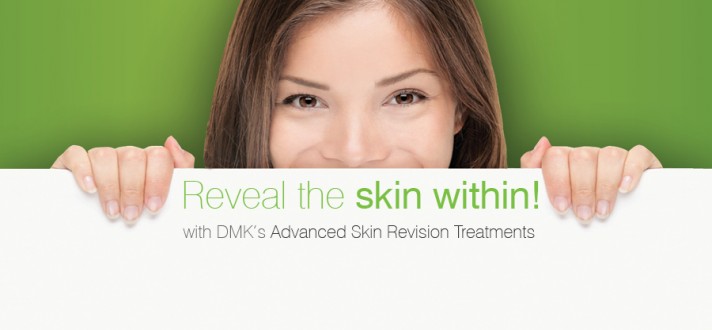 Celebrity Endorsed DMK Skin Care is sold exclusively In-Office at Incandescent Skin. Purchase Skin Script Natural Skin Care Therapy online below.
Book your premier anti-aging revision service today.
Straight from the DMK website.
DMK believes most skin conditions are a result of disharmony within the skin. Using the principles of biochemistry, DMK formulated a range of treatments. Products designed to re-educate skin to perform like youthful healthy skin. Matching formulations with the body's chemistry, the skin is encouraged to respond positively. DMK's revolutionary concept of REMOVE, REBUILD, PROTECT, MAINTAIN matches an individual's biochemistry with the appropriate skin therapy. Botanical-based paramedical products make up the DMK skin care program.
DMK Products are only sold at Incandescent Skin directly. Contact Alissa to schedule an appointment.