At Incandescent Skin, we offer a diverse range of treatments, each tailored to your unique skincare needs. Recognizing that no two individuals have identical skin concerns, our approach is highly customized.
To embark on your journey towards healthier, radiant skin, we recommend initiating the process with a consultation and mini-treatment. You can conveniently book this introductory session online. During this initial appointment, we'll collaboratively determine a treatment plan that aligns with your goals and specific requirements.
Our treatment program stands apart from the rest, driven by its individualized nature. With your commitment over time, you will witness a transformation in your skin, aligning with the outcomes we discuss and strive to achieve together.
First-time Clients:  $185
This includes a consultation, treatment plan, home prescriptive recommendations, and a mini treatment to start. Additional Consultation Choices Available on Vagaro.com/is. 1 hour
Customized Enzyme Treatment: Starting at $230
There are a variety of enzymes to choose from.  Your Paramedical Skincare Therapist will hand-select the enzymes and exfoliants that are best for your skin at each visit. 1.5 hour
Treatment addresses:  Chronic Acne, Aging, Hyperpigmentation, Rosacea, and Skin Disorders.
DMK Alkaline wash is an innovative advanced alternative form of exfoliation. Instead of using an acid (lower end of the pH scale) to exfoliate, we use a DMK Alkaline wash (the opposite end of the pH scale) as a method of pain-free exfoliation, hair removal, acne treatment, pigmentation, and scar revision.
6 Layer Peel: Pricing Varies
$450+
**Advanced Resurfacing for Aging and Pigmented Skin**
Experience the transformative power of our Pro Alpha 6 Layer, an advanced yet gentle resurfacing treatment designed to rejuvenate damaged skin. Say goodbye to the downtime and unwelcome side effects associated with deep chemical peels. This remarkable procedure is ideal for addressing concerns such as rough texture, sun damage, wrinkles, lines, pigmentation, scars, and more.
Contrary to the common misconception that skin can be peeled layer by layer like an onion, the truth lies beneath the surface. Under the microscope, the skin reveals a complex landscape of hills and valleys, with old and new cells constantly in flux. The accumulation of dead skin cells can impede the skin's essential functions, including the vital protection provided by the sebaceous glands, which maintain our youthful and radiant acid mantle.
Loose sagging skin, thickened leathery skin, hyperpigmentation, sun-damaged premature aging, blackheads, rosacea, wrinkles, fine lines
and scarring. 1 hour
Medical Grade Microneedling – $350     
Introducing our latest addition, the FDA-approved Skin Pen, designed to deliver unparalleled results. Elevate your experience with the AnteAGE MD Microneedling Solution (available as an addon), enriched with pro-healing, anti-inflammatory growth factors, and cytokines. These essential elements are sourced from the laboratory culture of human bone marrow mesenchymal stem cells, recognized as the "command and control" center of healing for all injured tissues.
Experience this innovative treatment in just one hour, and witness the transformative benefits it can offer to your skin.
StemZyme: $2200 (includes a set of home prescriptives & supplements as well as  5 treatments)
DMK MD proudly features DMK StemZyme™, a groundbreaking biomimicry-based approach. This method is both non-invasive and non-immunogenic, offering remarkable clinical effectiveness in the activation of epidermal stem cells. StemZyme™, a comprehensive 8-step enzymatic approach, is designed to awaken your epidermal stem cells and guide them through differentiation into a range of vital skin cells, including keratinocytes, fibroblasts, Langerhans cells, melanocytes, glial cells, Merkel cells, and subcutaneous fascia.
This transformative therapy is fully customized to suit your individual needs by harnessing the potential of your inherited stem cells. The treatment spans a duration of 2 hours, and its benefits extend to refining the skin cell life cycle at every stage.
StemZyme™ therapy effectively contributes to:
Adult epidermal stem cell renewal
Successful stem cell differentiation into various skin tissues
Immune response enhancement
Skin age management, and more
Microneedling with DMK Enzyme synergistic skin rejuvenation $550
Receive a SkinPen microneedling treatment using Hyaluronic acid followed by a DMK enzyme with breathtaking results. 2.5 hours.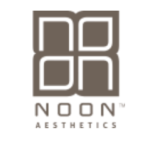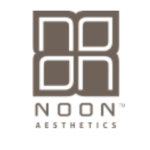 Introducing Noon Aesthetics
Medical Grade Skincare. Noon Aesthetics: High concentrations, no irritations.
We believe that everyone deserves beautiful healthy skin. Each of Noon Aesthetics' advanced treatments is tailored to specifically address your skin's needs based on the unique skin type classification assessed and defined by a Noon Aesthetics Certified Professional.
Treats Age management, Acne Management, Pigmentation Management and Compromised Skin Management
Treatments begin at $150
Introducing the Elaine Brennan Micropeel, a peel renowned for delivering remarkable results. This exceptional treatment is designed to effectively address a range of skin conditions and concerns, including photoaging, acne, pigmentation, aging skin, sagging skin, wrinkles, lip wrinkles, and eyelid wrinkles.
For optimal outcomes, we recommend initiating a home prescriptive regimen two weeks before your scheduled peel. To embark on this transformative journey, schedule a consultation with us today and discover the benefits of the Elaine Brennan Micropeel.
BioRepeel: $299
BioRePeel is a revolutionary skincare procedure that combines the potency of natural ingredients with non-invasive techniques to rejuvenate and invigorate your skin. This treatment effectively addresses various skin concerns, from fine lines and wrinkles to uneven tone and texture, providing you with a refreshed and youthful appearance. Experience the transformative effects of BioRePeel for radiant and revitalized skin.
Microneedling $350+
Microneedling, also known as Collagen Induction Therapy, is a procedure that creates micro-injuries in the skin, stimulating collagen production and resulting in rejuvenated skin. It's highly effective for scar revision, hyperpigmentation, softening expression lines, improving skin texture, and addressing issues like sunspots and smoker's lines. We strongly recommend scheduling a consultation to discuss your specific needs and goals.
This treatment is primarily designed for the face, but you have the option to include the neck, waist, breasts, or address stretch marks as add-ons. During your consultation, please inform your Paramedical Skincare Therapist of any relevant conditions or symptoms, as certain treatments may have alternatives in such cases.
It's important to note that contraindications to peels include, but are not limited to, a history of herpes simplex, cold sores, or fever blisters unless you are taking antiviral medication. Other contraindications encompass severe cold or flu symptoms, allergies to Resorcinol or Salicylic Acid (Aspirin), open wounds or lesions, pregnancy or nursing, recent use of Accutane in the past 6-12 months, sunburn or recent tanning bed use, and conditions such as cancer, chemotherapy, radiation therapy, and autoimmune diseases. Your safety and well-being are our top priorities.
DMK Body Treatments: Starting at $190
Experience our world-renowned enzyme Sculpting treatment. Body Sculpting has a firming, tightening, and toning effect that encourages the circulatory and lymphatic drainage systems to reduce fluid retention and engorged fat cells. Book a treatment once per week until desired results are achieved.
Face Reality Professional Treatments and Professional Skincare $150
Purchase a package of 6: $765
Purchase a package of 9: $1080
Face Reality treatments offer a specialized approach to achieving clear and healthy skin. Our comprehensive solutions are meticulously crafted to address a wide range of skin concerns, including acne, congestion, and breakouts. Our skilled professionals utilize a combination of clinical-grade products, cutting-edge techniques, and personalized skincare regimens to target the root causes of skin issues. Whether you're battling acne or seeking to maintain a flawless complexion, Face Reality treatments are tailored to your unique needs, ensuring that you embark on a journey toward radiant and blemish-free skin.