Discover Luxurious Beauty with Cutting Edge Skincare
Hey there Beautiful, thank you for stopping by. If you have anxiety around your skin, have a skin condition, or have a desire to improve your skin texture and complexion, you've come to the right place. My name is Alissa and I've been obsessed with Luxury Skincare for decades. I embark on a new career and chose to pursue skincare in 2012 when I received my Aesthetician license. In 2015 I opened up Incandescent Skin. LLC. Since then, I've helped hundreds of people fall in love with their skin. I approach skin conditions holistically using high end, medical grade and botanical skincare. To make a true change, we must look at internal and external factors that affect our skin. Your luxury skincare journey with me will be a fun one I promise. When you make the commitment to the treatment plan I prescribe for you, I guarantee you will see positive results. Everyone deserves to have a clear complexion with a youthful glow. Thank you for trusting me with your skincare journey.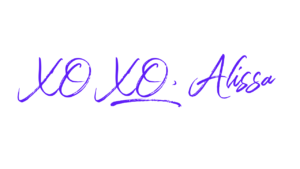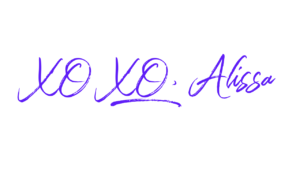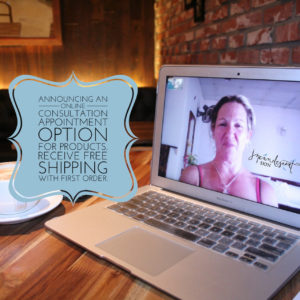 Now Booking ONLINE Consultations
Introducing a new option for long-distance clients who want to work on improving their skin.
Must fill out online paperwork and be ready for an in-depth intake to prescribe the best products for your skin.
Free shipping on first order.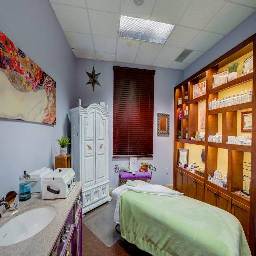 What You Can Expect
In a peaceful and relaxing setting, embark on a luxuriously tailored treatment experience with DMK Paramedical Skin Correctives. These treatments are highly effective and non-invasive. Our Skin Rejuvenation treatments are on the cutting edge of skincare. Further more, DMK 's exquisite natural botanicals are sourced from only the purest forms of ingredients around the world.
We Specialize in Skin Conditions
Age Management
Reduces the appearance of age-related factors. This treatment plan is particularly helpful in treating aging skin showing signs of fine lines, wrinkles, and sun damage. Follow the Home Prescriptives regimen to stimulate collagen and regulate cellular turnover.
Acne
DMK created this treatment plan to help you balance oil production and kill bacteria. The professional treatments begin to dry up existing acne and prevent future breakouts. DMK's Acu-System Home Prescriptives will help you combat acne at home.
Pigmentation
Addresses passive and inflammatory pigmentation with a selection of innovative products. Used in conjunction with each other, these products rapidly reduce inflammation and suppress melanin production over time.
DMK Paramedical Skin Correctives and Advanced Treatments
DMK Paramedical Skin Correctives and Advanced Treatments including Peels are available through the DMK Treatment Plan. Advanced Resurfacing procedures are available with a series. We will want to see you every one to two weeks for a DMK treatment. It typically takes about twelve treatments over a 3 to 4 month period of time to get your skin where you would like it to be. Schedule a Skin Consultation to discuss this further.
Facials, Body Treatments & Sugaring
Finally, everyone deserves a youthful glow. Why not try a skin-pampering session from our Spa Treatment menu? Our most popular Tucson Skincare treatment is Dermaplaning for luminous skin. Perhaps you are interested in a Body Firming Enzyme treatment? Using DMK body enzymes helps with skin conditions too. Lastly, select a treatment using our hair removal system specializing in Sugaring (and waxing by request). Sugaring is a leading Green Spa treatment for hair removal. Try this organic paste instead of wax. You'll love the results of your skin.
[wps_products]