When it comes to clear skin, having a dedicated skincare routine in place is crucial. The change of seasons can influence what products you use to create that clear, dewy look. In order to achieve the best skin possible, looking at factors such as seasonal climate change, genetics and even hormones can make a huge difference. Today, I'm sharing the best products for your skin in a warmer climate during the summer months.
At home Peel: There is a special kind of magic that happens when DMK's Micropeel and Super Bright are combined and applied to the skin for 20 minutes. This at-home treatment will get your glow on.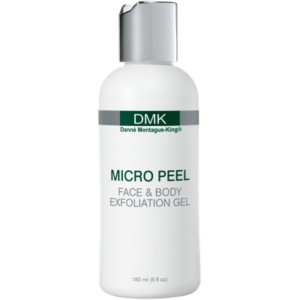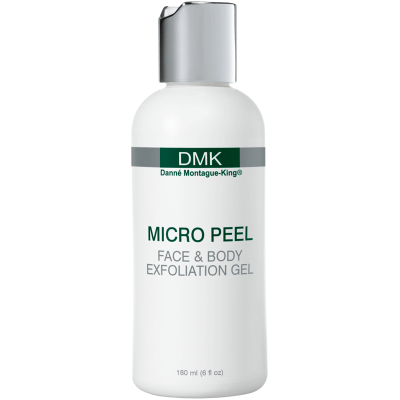 Super Bright has a hydroquinone like effect that provides the benefits of brightening, eliminating and inhibiting pigmentation without the harmful side effects of hydroquinone. Micropeel contains glycolic acid, lactic acid, and ascorbic acid. This triforce combined removes dead skincells and stimulates the cell while refining the skin. It stimulates the collagen for a beautiful dewy look.
Serum: Super Serum by DMK is an antioxidant serum that combines immune boosting benefits of Beta Glucan, Vitamin C and TT2 Peptides.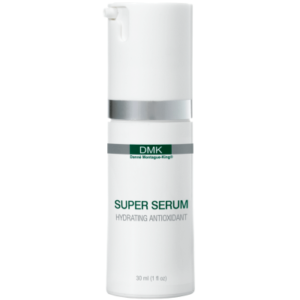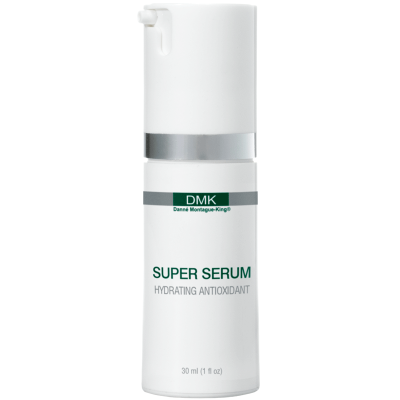 This superb combination of Beta-glucan and Vitamin C. Super Serum helps stimulate the Langerhans cells of the immune system of the skin as well as stimulates the fibroblast cells to produce collagen and elastin. Super Serum will help reduce swelling, redness, inflammation pigmentation, fine lines, and wrinkles and beneficial for all skin types. Serums are used underneath a moisturizer so that it can lock in moisture and penetrate the skin to better address bounce and plumpness.
Exfoliation:
Moisturizer: Acu Moist helps maintain skin elasticity by enabling the skin to retain moisture and remove dry skin. Acu-Moist is a gentle moisturizing lotion ideally suited for anyone experiencing over-drying caused by acne treatments or anyone looking for a non-oily, light moisturizer. This is effective in hotter climates as it allows for the skin to be moisturized with a lighter product without clogging the pores.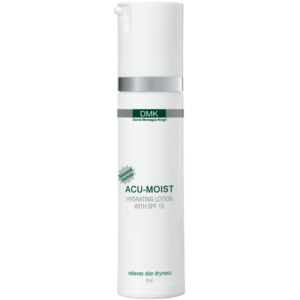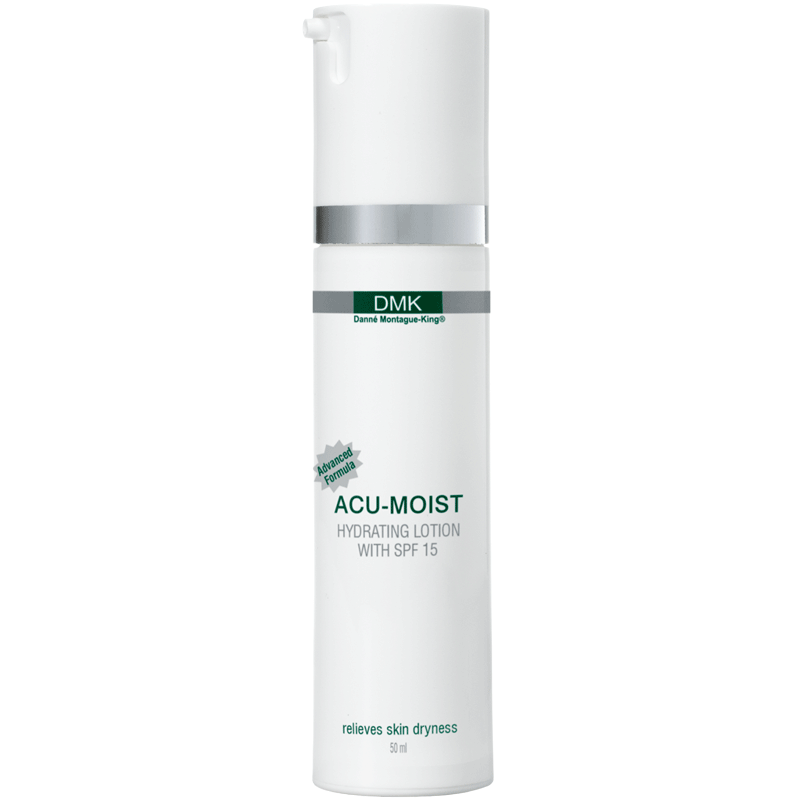 SPF: DMK's signature sunscreen protects the skin from damaging UVA and UVB rays that contribute to premature aging and pigmentation. DMK Sunscreen is formulated with a water-resistant base that is light, non-greasy, and is perfect for acne, oily skin as well as dry, dehydrated, mature skin. It can be used over all DMK products and effectively under make-up.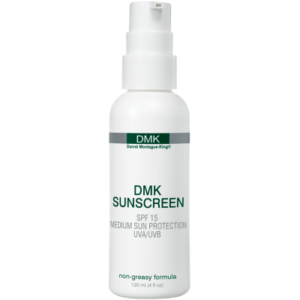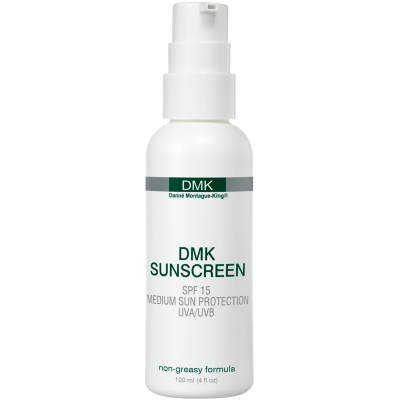 Special Offer: Book you online (or in person) consultation for $75 and receive a credit for $75 plus 10% off your first DMK Product order.