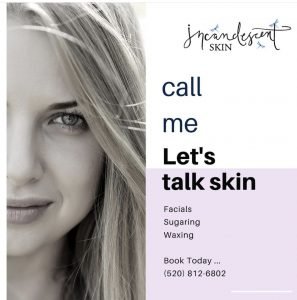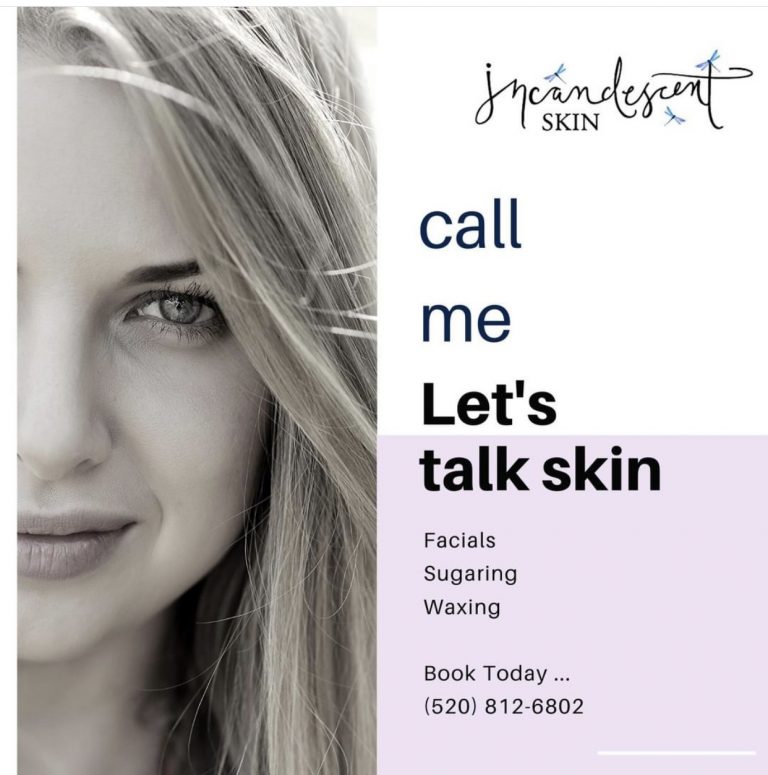 Incandescent Skin has been providing Sugaring hair removal treatments since 2015. It started with a waxing client who asked if I had heard of Sugaring. "What say you???". Above all, I was obsessed with finding out why this treatment was so popular in states such as California and New York. Every day, I researched everything I could get my hands on and I knew I had to get trained in this amazing Sugaring technique. As a result, the magic happened in 2015 as I was trained in the ancient technique of Sugaring Hair Removal and it has taken off in Tucson ever since.
For centuries, people have Sugared their hair. That is to say, they didn't want hair on their body and quite frankly, can you blame them? Many of us feel the same. The difference is that most people feel that Sugaring is less painful and better for the skin. The Sugar paste adheres to the dead skin cells and the hair follicle. The paste is molded on the skin and removed in the direction of hair growth which is better for the skin. Consequently, while I still offer waxing treatments by request, Sugaring over waxing is far better for your skin.
Best Sugaring Strategies for Continued Maintenance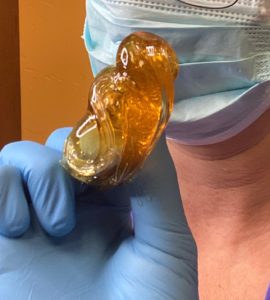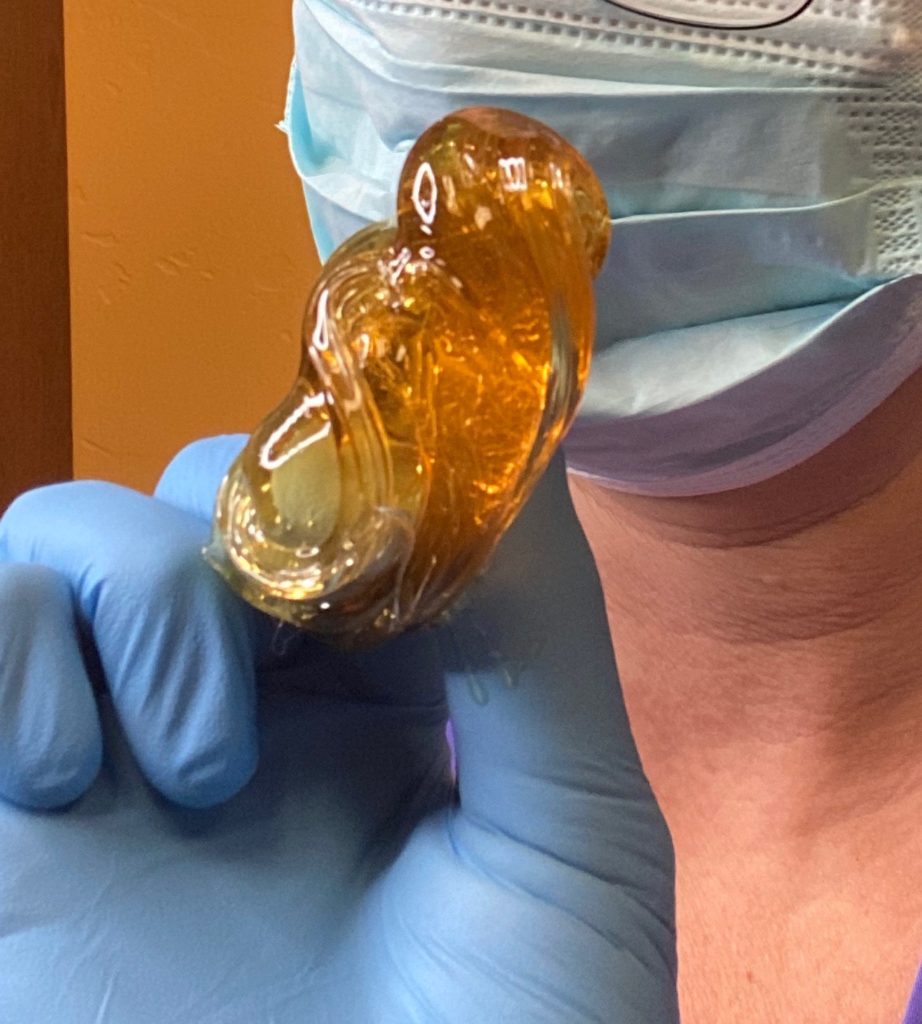 Sugaring is best if it is done every 3 weeks. For example, the hair length shouldn't be longer than 1/16th of an inch or the length of a grain of rice. Furthermore, clients should prepare their skin by exfoliating when they bathe with either a mitt, loofa or sugar scrub. After bathing, moisturize the area you plan to have Sugaring hair removal done. Moreover, the day of your treatment bathe as usual but do not use a moisturizer in the area being Sugared. Creams and/or oils on the skin during your Sugaring appointment prevents the adhersion of the sugar and generally makes for a difficult process.
Most people find that if they are Sugaring their hair every 3 weeks, over time the hair grows back less and less. Consequently, Sugaring can leave the skin a bit inflamed, but it is back to normal within an hour, whereas hard wax and soft wax can leave the skin very angry and uncomfortable. After your Sugaring session, wear loose clothes and do not do anything that will cause you to sweat. Likewise, do not go swimming or sit in a sauna for at least 72 hours. This is the perfect prescription for happy skin.
Schedule your Sugaring Treatment Online Today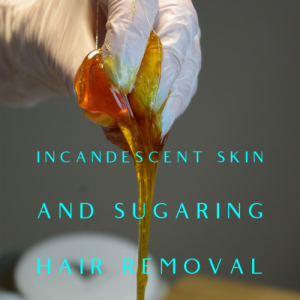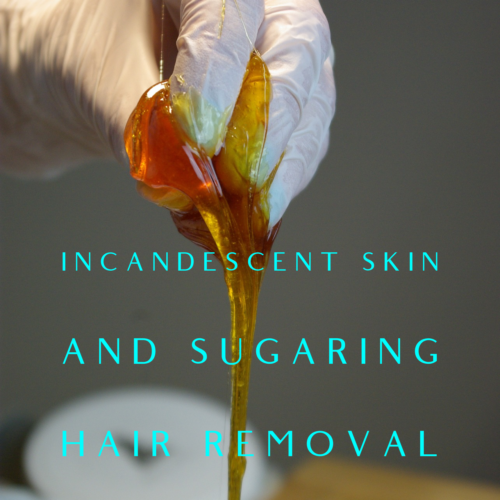 See what all the fuss is about. Schedule your Sugaring service today. Book Now. If you don't live in Tucson, you can google "Sugaring Hair Removal" and an expert near you will present themselves to you.
Incandescent Skin Contact Information
Did you know Incandescent Skin accepts Care Credit? Apply today.
Cosmetic
CareCredit health, wellness and beauty credit card
For cosmetic and dermatologic procedure financing

Think of CareCredit as your own health, wellness and beauty credit card. Whether it's plastic surgery, facial rejuvenation or a skin care visit, you shouldn't have to worry about how to get the procedures you want. That's why we're pleased to accept the CareCredit health, wellness and beauty credit card. CareCredit lets you say "Yes" to recommended surgical and non-surgical cosmetic procedures, and pay for them in convenient monthly payments that fit your financial situation.

With special financing options*, you can use your CareCredit card again and again for your cosmetic needs, as well as at 200,000 other healthcare providers, including dentists, optometrists, veterinarians, ophthalmologists and hearing specialists.

It's free and easy to apply and you'll receive a decision immediately. If you're approved, you can schedule your procedures even before you receive your card. With more than 21 million accounts opened since CareCredit began nearly 30 years ago, they are the trusted source for healthcare credit cards.
Learn more by visiting www.carecredit.com.
Ready to apply? Apply Online for your CareCredit card today.
*Subject to credit approval. Minimum monthly payments required. Ask us for details.
Read about everything you wanted to know to prepare for your Sugaring Session.
https://www.healthyvoices.net/Everything-you-wanted-to-know-about-preparing-for-your-Sugaring-Hair-Removal-Session/I133.htm