"REMOVE, REBUILD, PROTECT, MAINTAIN"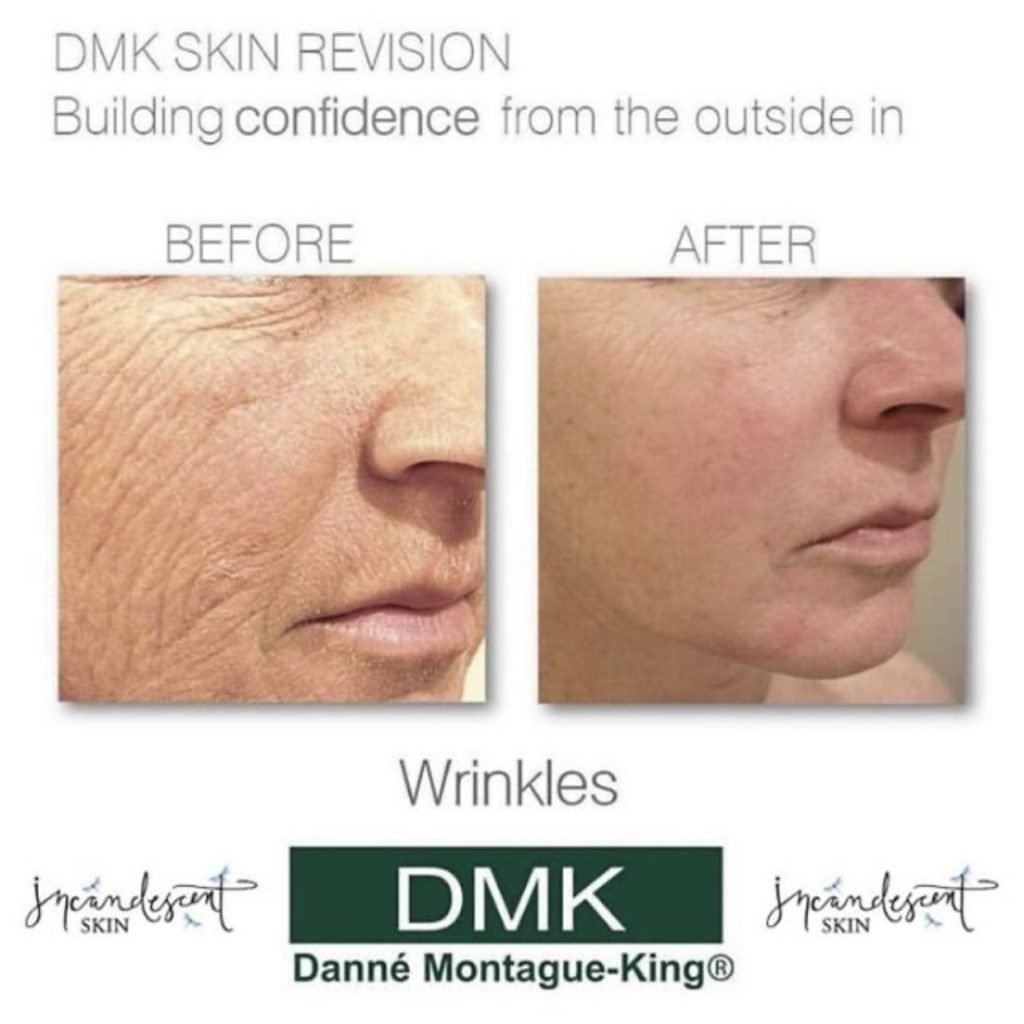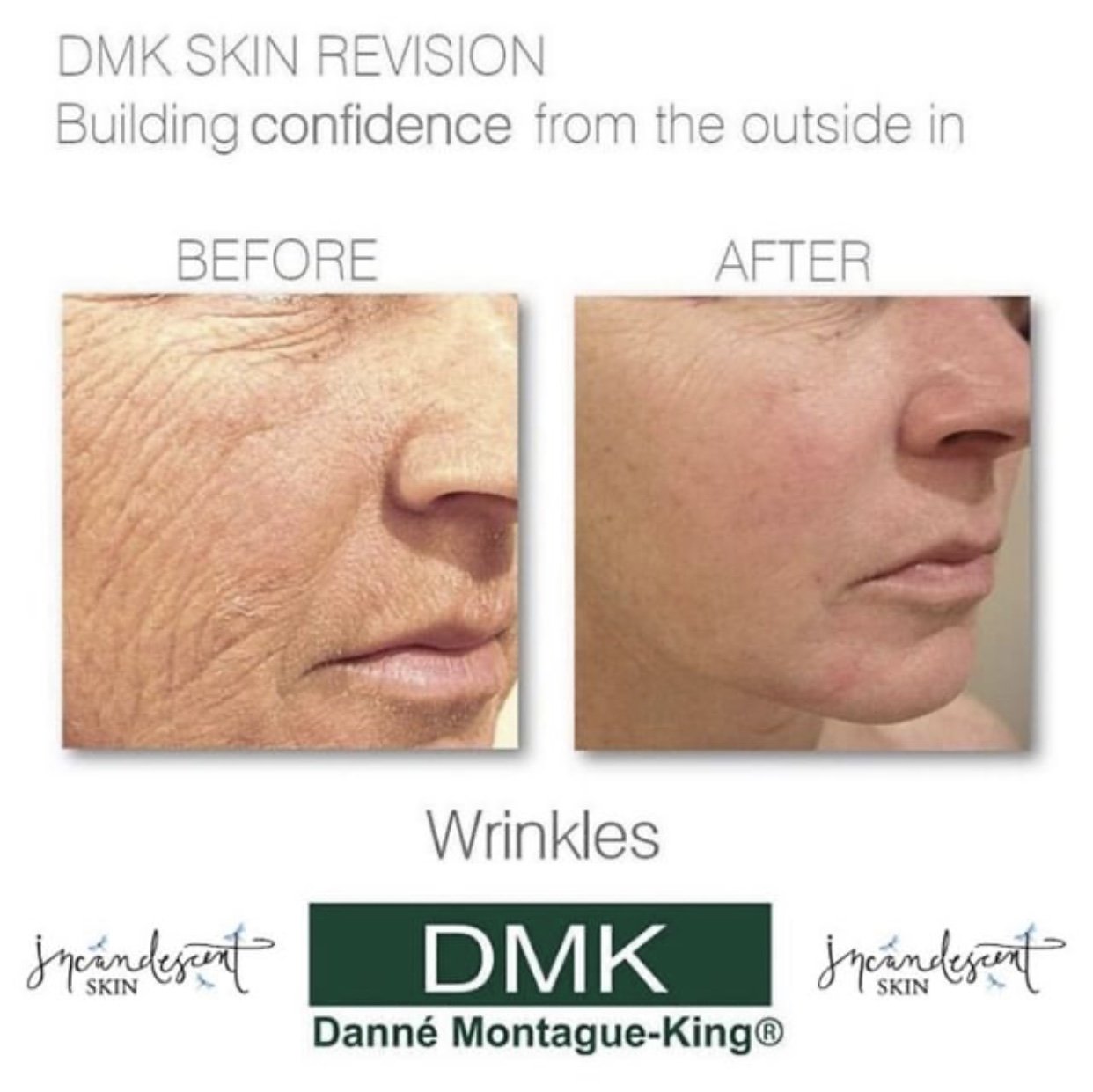 I've been using a clinical line that focuses on skin revision for two years now. The DMK concept is "REMOVE, REBUILD, PROTECT, MAINTAIN". Treatments address skin conditions from the inside out whereas many other lines address the concerns with the first few layers of skin. It is a cosmetic facial vs. skin revision.
What has changed?
This new line is complex and addresses everything from acne, hyperpigmentation, age management and sunspots. With consistent treatments and a home care regimen, we can improve these conditions and preserve the skin.
What can this line do for my skin?
When we look at the changes in our skin from aging, sunspots or acne, the cause most often is internal. DMK penetrates to the compromised cell and fibroblast and corrects the problems. In order to maintain the effects, it is crucial that you come in for your scheduled treatments as well as continue on with my prescribed treatments. If you want to look the way you do now in ten years, then consider starting the treatments.
I read your treatment menu and I'm really interested in a Level 3 treatment.
That's great! I want to help you get to Level 3; however, I would be doing you a disservice by administering the treatment without your skin being ready. We start with Level 1 and move forward accordingly.
Will you still use Skin Script RX?
Yes! Skin Script RX is a great line with great results.
How much are the DMK treatments?
I've attached the treatment menu below. Everyone starts with Level 1 treatment along with a detailed consultation. For my existing clients who are interested in switching over to the DMK line, I'm offering a kit special. Book a Level 1 facial and receive a month's worth of homecare products. Book online and indicate whether you'd like to address age management, pigmentation or acne.
I will be documenting before and after photos on my Facebook page (Incandescent Skin) and my Instagram page (Pixespirit). Please consider following me if you use these platforms to see the exciting changes.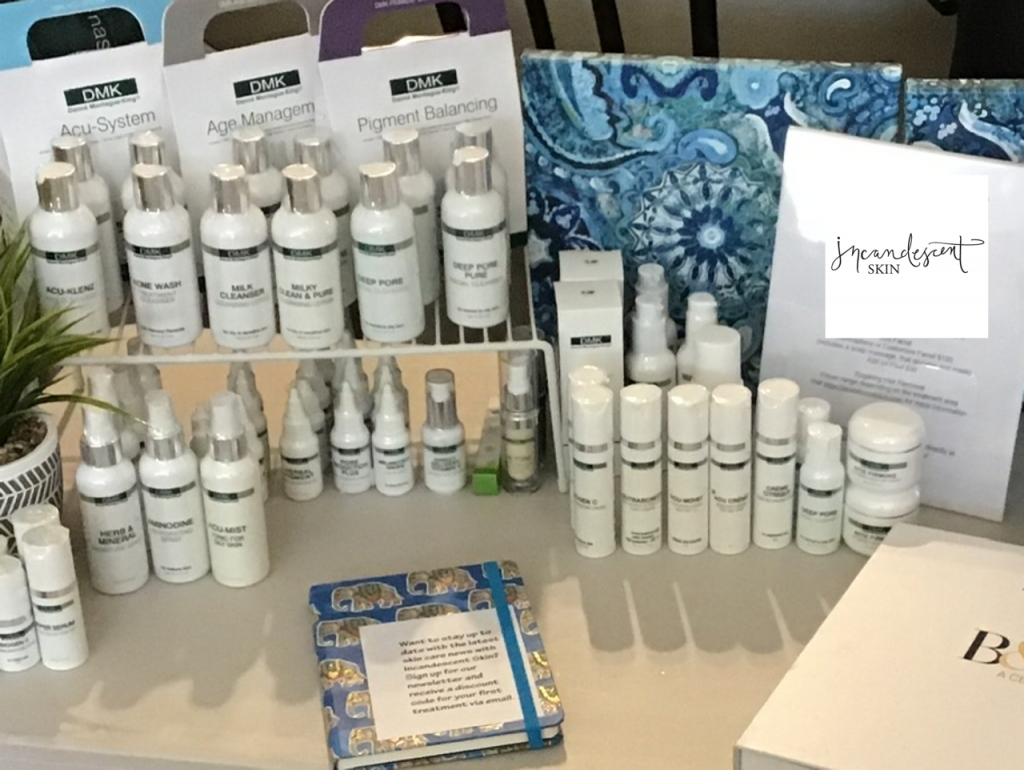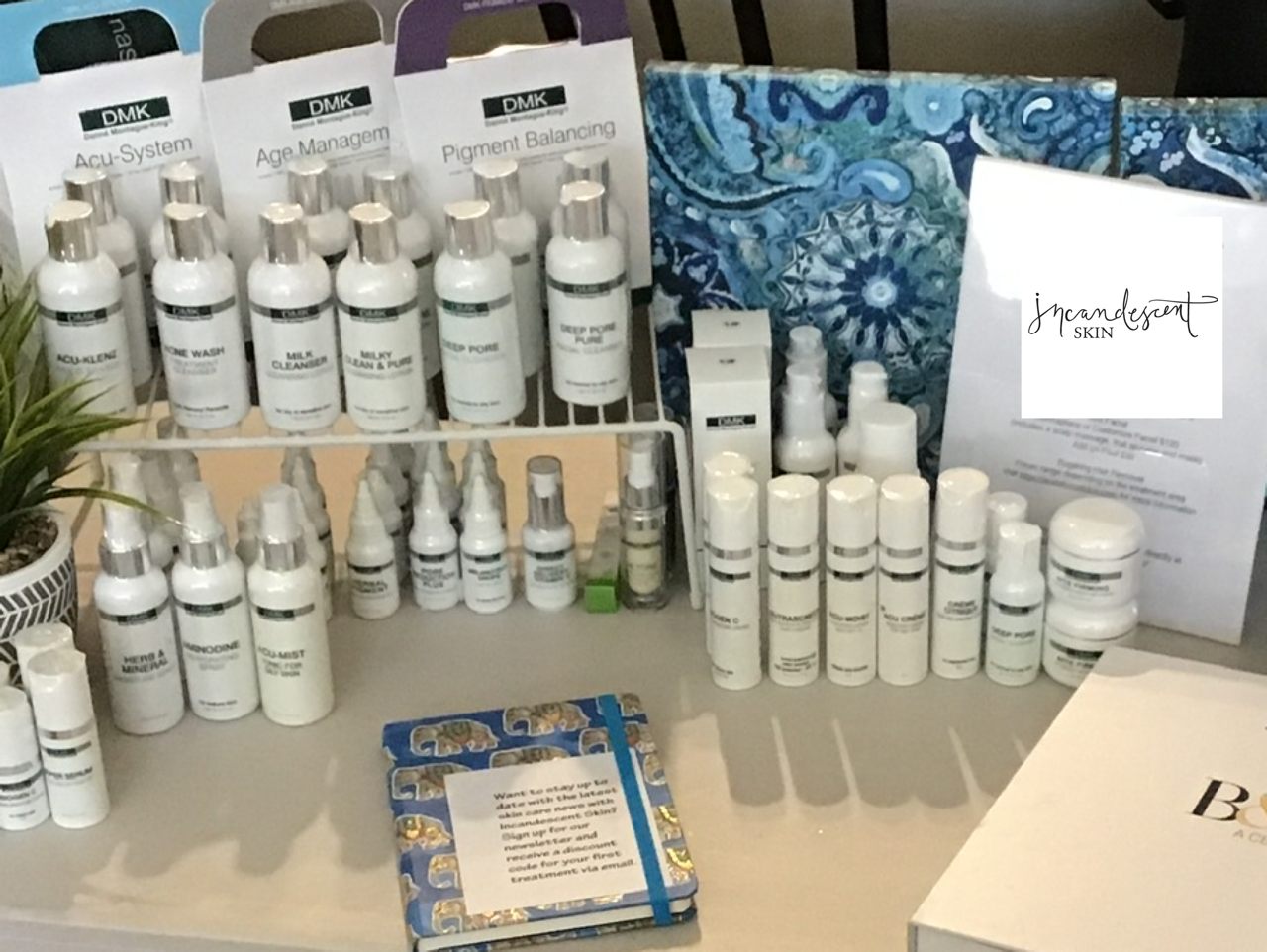 Introducing Danné Montague-King® (DMK) treatments. The DMK concept of "Remove, Rebuild, Protect, Maintain" through an advanced skincare system revolutionizes skin conditions. DMK treatments and products aim to match an individual's biochemistry with the appropriate skin therapy. DMK products contain only the purest botanical paramedical ingredients.
Treatments include age management, pigmentation, acne and so much more. Treatments are true oxygen therapies that have a series of steps that give a plasmatic effect—the capillaries open up and pump more oxygen, blood and nutrients into the skin.
Introductory offer for those of you new to DMK skincare—Pay $175 and receive the DMK Level 1 facial plus a one-month supply of products to help maintain your beautiful skin (while supplies last).
DMK Skincare Treatments
DMK Level 1: Enhances optimal skin function by working with internal systems to increase circulation, oxygenation and lymphatic drainage. Reverse osmosis flushes through the cells helping to clear toxins and free radicals while stimulating collagen production.
90 minutes—$175
DMK Level 2: This works in conjunction with Level 1 plus it is a powerful age-management treatment that lifts and tones skin while stimulating the underlying muscle tissue.
90 minutes—$185
DMK Level 3: Combines Level 1 and Level 2 plus Instant Lift, which help produce stronger, firmer and tighter-looking skin instantly. This is perfect for before a special occasion when you want to look your very best.
90 minutes—$220
DMK Express Peel: Provides a controlled micro-removal of the skin leaving it looking luminous and fresh. This is a great treatment to minimize fine lines, open pores and brighten the skin. Plus, there's no downtime. You must have had Level 3 within 30 days and already be using the DMK product line at home.
60 minutes—$140
DMK Customized Facial: Do you want to target a specific skin condition? Alissa will customize your monthly facials or create a weekly program for 8–12 weeks to address specific concerns.
30-minute consultation—Free



All my best,
~Alissa