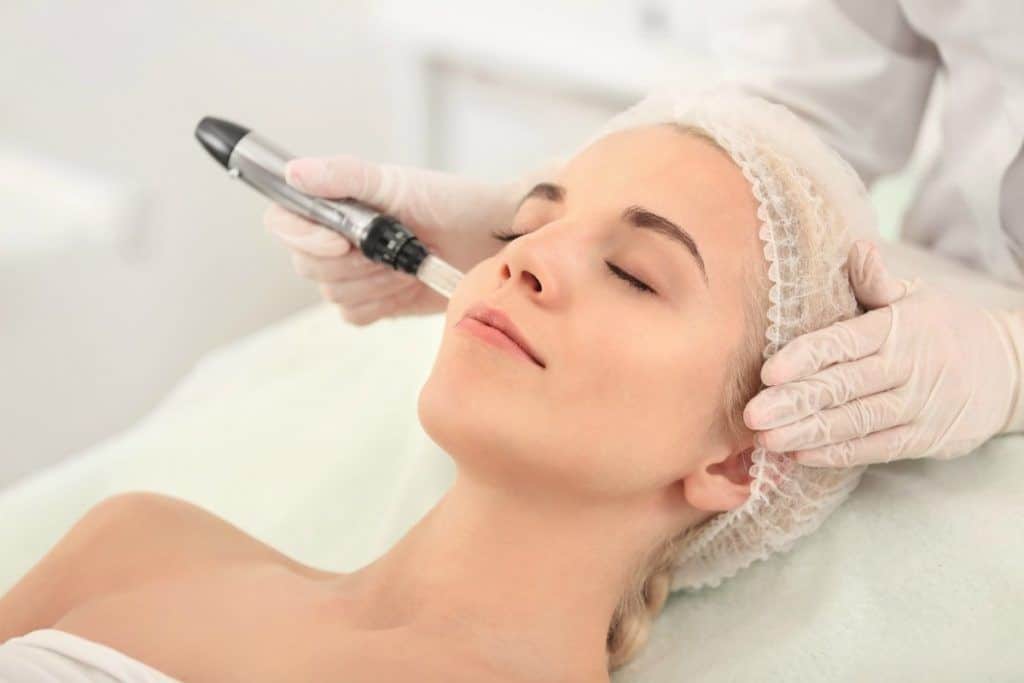 Did someone say plumper, fuller skin?  Yes Please!  Collagen Induction Therapy otherwise known as Microneedling is still a popular treatment at Incandescent Skin and matches nicely with our Paramedical Technologies too.  It is a great way to rejuvenate the skin, treat wrinkles, scaring and generate smoother, firmer skin tone.  Here is a guide to achieving great results with microneedling.
New-season—Same Great Treatment!
It's always good to slough off each passing season with a facial, peel or enzyme therapy. Better yet, try our clinical treatment—microneedling! This collagen-induction therapy stimulates the production of both collagen and elastin and gives the skin a soft and supple feel.
The Microneedling Process
First, we cleanse the skin and apply numbing cream to help ease any temporary discomfort. Once the skin has been numbed (about 30 min), the microneedling pen is then used on the skin to create microscopic punctures, which trigger the body's natural healing response. Then hyaluronic acid is applied to penetrate the deep dermal layers and promotes plumping and hydration. It also speeds up the healing process. There might be some pinpoint bleeding, but it doesn't last long. Collagen Induction Therapy lasts about ten minutes on the face.
Microneeding gives Noticeable results
You'll see instant results with Microneedling. Plus, the results are long-lasting, especially when a series of treatments are done. You'll see that signs of aging and sun damage can be reversed in just a few treatments.
Microneedling causes micro-injuries to the skin which causes it to make create new collagen.  The body naturally stimulates collagen to start producing on its own. 
For those struggling with the loss of elasticity this will help firm up the skin.  It also helps reduce the appearance of large pores. 
For those looking for an overall change in their skin, this is a great treatment to do 1-6 times per year.  It's also a great alternative to botox and fillers.  This is a natural procedure that gives results over time. 
What to Avoid
Must be off of Accutane for a minimum of 6 months.
Do not use any topical agents that can cause increased sensitivity including retinol topical antibiotics, exfoliants, acids that may be drying or irritating to the skin, AHA/BHA, hydroquinone, or products with benzoyl peroxide for a min. of 1 week.
Do not take any blood-thinning agents for at least 3 days prior to treatment.  This includes aspirin, ib-profin fish oil, Omega-3, and Vitamin E.
No hair removal procedures for a minimum of 2 weeks prior to treatment on the area being treated. 
No Laser for a minimum of 2 weeks.
No shaving for a minimum of 2 days.
If prone to cold sores, must contact your provider for a prescription of valacyclovir to begin prior to treatment.
Contraindications include pregnancy, inflamed skin, cystic acne, sunburn, and allergy to topical lidocaine.
Microneedling is Better with time
According to a 2008 study, people who received just four treatments approximately one month apart noticed a significant difference in their collagen and elastin six months after completing the treatments. In other words, their skin improves over time. Learn more about the findings.  Read more about this study here.