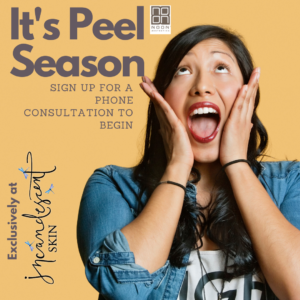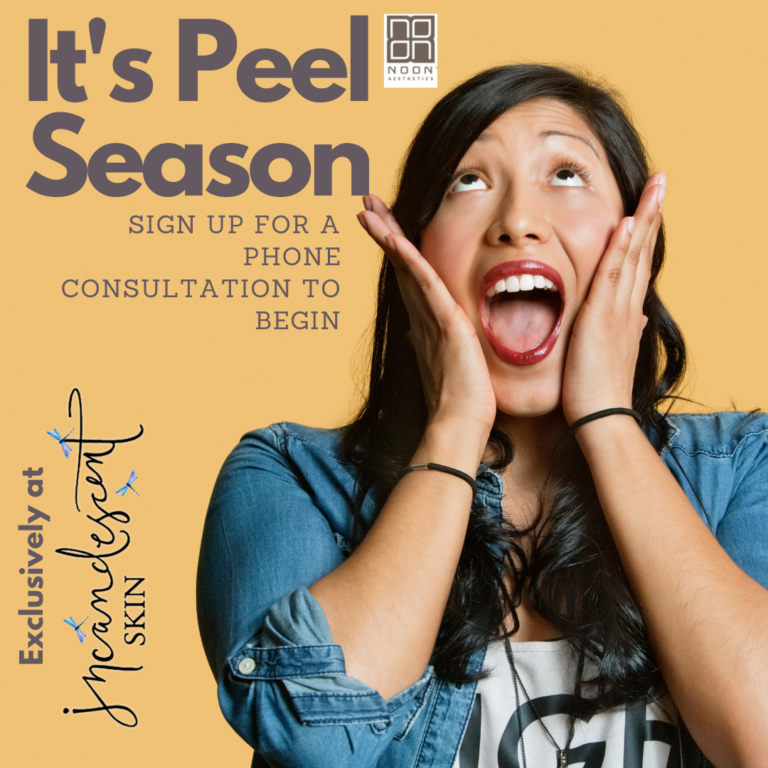 Are you seeing tons of social media posts about it being "Peel Season"? There's a reason for that. Fall is the best season to begin skin revision treatments. I love helping people fall in love with their skin again. Doing resurfacing treatments are my favorite. Safely applying chemicals onto your skin to gently peel off dead skin can address an array of skin conditions.
Using the correct depth of peeling is key to success. The types of peel depths include superficial, medium and deep peels.
What are the different types of peels?
A mild peel or superficial peel achieves luminous skin that is radiant without much downtime. It refines skin that has suffered from sun damage, addresses acne, mild acne scarring, actinic keratosis, smoothing fine lines, evening out skin discoloration, With a mild peel, you will notice incremental improvement with each peel.
Medium depth peels include address dyschromias, keratoses, superficial scaring, pigmentation disorders and texture changes. The healing process is a little longer with this type of peel. Plan on several weeks of sheading and healing.
Deep Peels are used for photoaging, deep-set wrinkles, and scars. The deep peel maximizes the regeneration of new collagen. Deep peels require significant healing time. Usually several months. These types of peels are generally administered by a physician and include surgical procedures.
Types of peels include:
AHA's (Alpha hydroxy acids such as glycolic acid, beta hydroxy acids), fights wrinkles, acne and age spots.
BHA's (Beta Hydroxy acids) including salicylic acid treats acne and cystic acne.
B-lipohydroxy acid treats aging, finelines, acne and acne vulgaris.
Tretinoin Peels address melasma and PIHP.
Trichloroacetic Acid (TCA) is used for superficial peel (10-20%) and for medium depth 35%. Treats discoloration, scaring, and wrinkles.
Jessner's Peel including lactic acid, salicylic acid and resorcinol, mandelic. Treats age spots, dark patches, smooths out fine lines, wrinkles, reduce the appearance of scars, melasma, hyperpigmentation and acne scars.
Combination Peels:
The actives are Resorcinol, Kojik Acid and Salicylic acid.
Resorcinol works by breaking down rough, scaly or hardened skin and is used to treat acne, eczema, psoriasis, seborrhea, photo aging, solar keratoses, epidermal atrophy and improves skin tone and unevenness.
Kojik Acid works on melanocytes interfering with the production of melanin. It has excellent skin-lightening abilities and is classified as an antioxidant.
Salicylic Acid is used to treat skin conditions such as psoriasis, acne, oily skin, blackheads and whiteheads. It directly dissolves the keratin plugs to regulate the skins cells acting as an exfoliant. Salicylic acid improves collagen production and thickness of the skin. It has anti-inflammatory properties.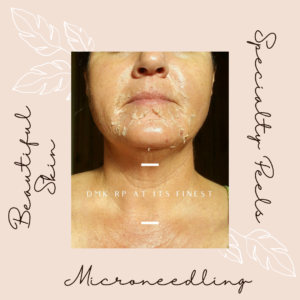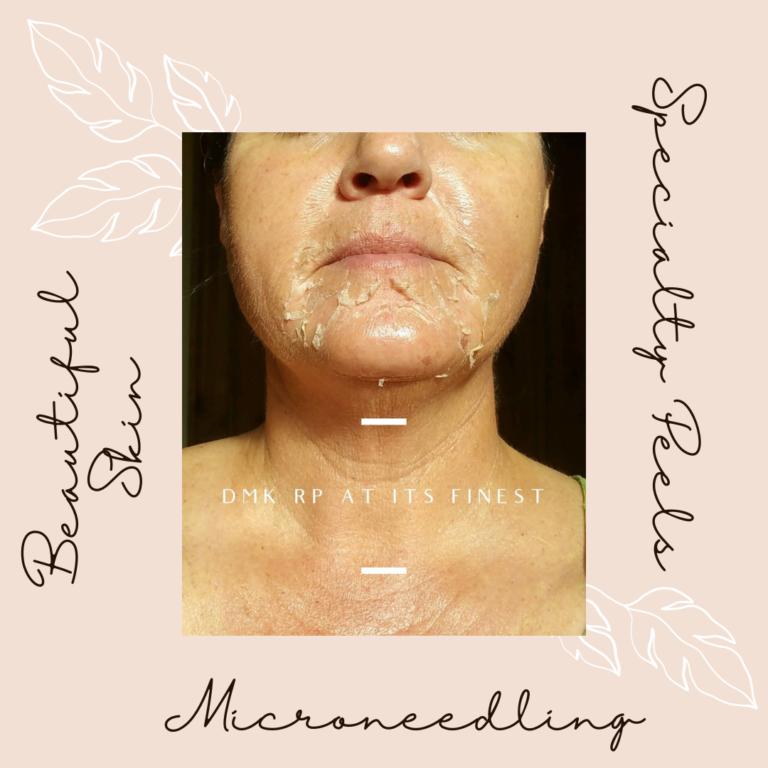 Does everyone "peel"?
As you can see from the above synopsis, not all peels are created equal. While some treat the same skin conditions, your skincare therapists will select the best treatment to address your skincare concerns. Furthermore, don't fret if you don't see your skin physically peeling. Humans are created differently. Some people will get some full-on tissue peeling, some people will get flaking and some won't see any physical skin removal, but will notice their skin is dewier and renewed.
How often can you do a peel?
Honestly, there are so many different types of peels available that the answer is "it depends". A milder peel can be done every 2 weeks until you get to the skin texture and complexion you prefer. Some of the more medium depth peels can be done every 4-6 months. I personally like to prepare my client's skin, educate, and carefully move forward to get the best results.
Alissa is a native in Tucson, Arizona. She has been a Skin Revisionist since 2013. She has a Master's in Education and prides herself with continuing education. She specialized training, empathetic heart and dedication to her clients shine through and three. Book your consultation directly to find out how she can help with your skin.
[wpseo_address id="0″ hide_name="false" hide_address="false" oneline="false" show_state="true" show_country="false" show_phone="true" show_phone_2="true" show_fax="true" show_email="true" show_url="false" show_vat="false" show_tax="false" show_coc="false" show_price_range="false" show_logo="false" show_opening_hours="false" hide_closed="false"]
[wpseo_opening_hours id="0″ show_days="monday,tuesday,wednesday,thursday,friday,saturday,sunday" show_open_label="false"]