Through DMK Skincare Professional Treatments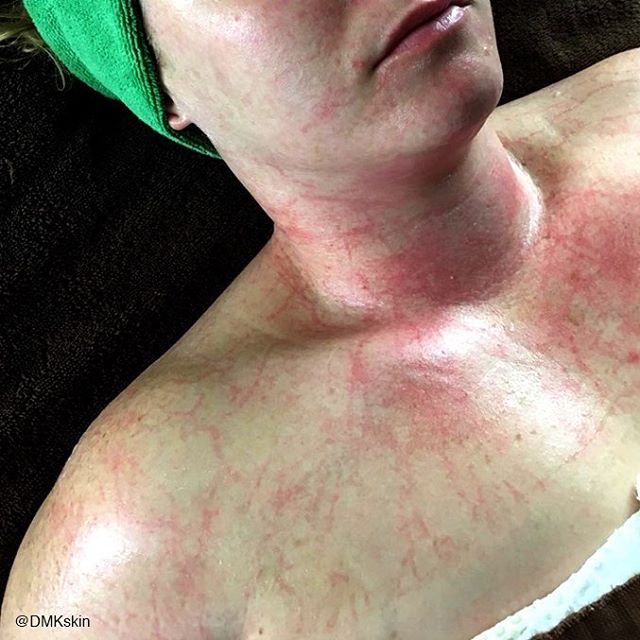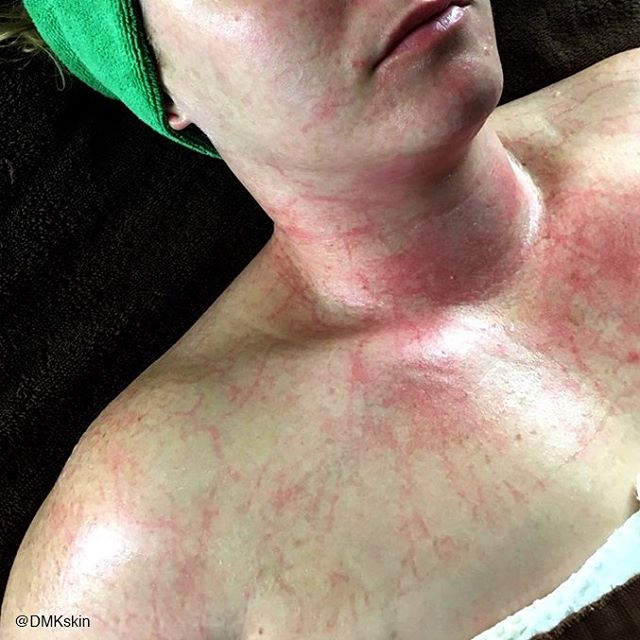 Have you been seeing my posts on Instagram or Facebook? Have I sparked your curiosity but you don't know where to start? Here's a short article that will help clarify what this Clinical and Luxury Skin Correctives line can do to return skin to a healthy, bouncy and dewy state.
DMK is a Clinical Brand that is vast in products. There is no one product that fixes it all, but there are multiple products if used concurrently that return your skin to a healthy, bouncy and dewy state. Let's talk about what DMK's enzyme therapy and skin correctives does and how often do you need a treatment?
As a DMK Trained Paramedical Therapist, there is so much I can do with this product. Honestly, there are so many "It" tools in the skincare industry. With so many guarantees, it's hard to pick between them. Some are results-driven and some trends. There are the latest and greatest, but honestly, everything I need is in my studio.
From Resurfacing Procedures (RP) removing dead cell build up and rebuilding the skin for proper cell functionality to Pre and Post Operative treatments (ie. are you getting plastic surgery? DMK treatments can prepare your skin as well as help heal and decrease scaring.
DMK Skin Corrective Ingredients
DMK's Ingredients or different than most. DMK utilizes only the purest hypercritical botanical ingredients. Paramedical ingredients are more concentrated and higher-grade ingredients then what is used in general cosmetics. General cosmetic products only work on the top of the skin. DMK paramedical skin corrective procedures work with the internal function and structure of the skin to improve skin functioning, addressing the deeper concerns. The body reacts in a positive manner to the chemistry that it recognizes. DMK formulations match the body's chemistry and re-educate the skin. Our motto is to REMOVE, REBUILD, PROTECT, MAINTAIN. We go through every stage when addressing your skin.
DMK Skin Correctives
What if I want to improve my skin overall? YES, YES, YES! DMK's enzymes can do this. We can have you come in for a customized enzyme treatment once a month. Have you noticed that your skin isn't as bouncy as it used to be? Is there discoloration to your skin? How about your pores? Do they look big? Are you noticing that you have more expression lines or just aging overall? Are you excessively oily or have acneic skin? Is your skin perpetually dry? If you answered yes to any one of these, DMK Enzyme treatments are for you.
Treatment Options
There are options as far as treatments go. We can schedule your treatments in a series style (closer together). This allows us to address the skin concern quicker when treatments are close together. However, if your schedule only allows once a month, there is so much we can do to help your skin. Professional monthly treatments in conjunction with home prescriptive skincare will change your skin in a way you didn't think possible.
To begin, we do a comprehensive consultation. This includes medical, environmental and dietary questions. Getting to the root of the problem or focusing on how we can achieve the desired results sometimes requires looking at other behaviors that might be affecting our skin. We can schedule a consultation alone or in conjunction with an Enzyme treatment.
If you are interested in starting your DMK journey, you can book both a 30-minute consultation and Enzyme 1 (Signature Treatment). This is standard for everyone. BOOK NOW.
Incandescent Skin, 3134 N. Swan Road, Tucson, AZ 85712 (520) 812-6802
Click here for Directions.