Organize your Make-up and Skincare that is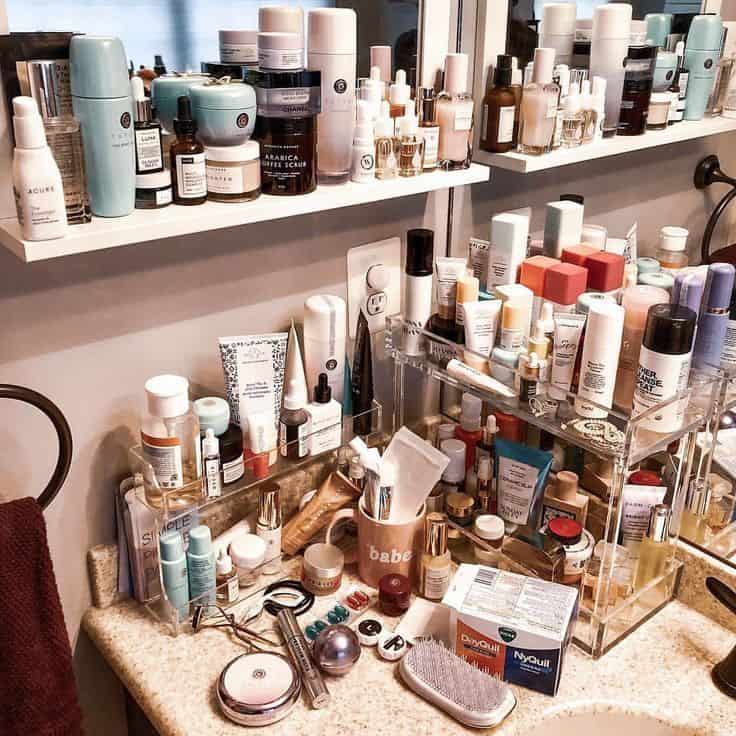 When should you organize your skincare and makeup? Well, there are fun things trending on television including The KonMari Method. I've only seen a few episodes, but the woman is amazing! She goes into people's homes and helps them organize their belongings, which usually includes letting go of things that don't bring them joy. Once you eliminate some of this "stuff" and make room for things you need and truly enjoy, you may have a more rewarding life overall.
Let's take this concept and crossover to our skincare drawer or medicine cabinet. If you are anything like me, you have lots of skincare and/or makeup that continues to build over the years. The reality is that skincare and makeup have a shelf life. Often, it's time to dispose of the product especially if it has been sitting in your space untouched. That is a surefire indication that it's time to let it go. This is the first step to organizing your makeup.
How many of you have a favorite eye shadow or lipstick that has been discontinued and you have held onto a sliver of the tint just in case that special occasion occurs? Are you laughing yet? If the answer's yes, just throw it away. Let it go. It's the first step to organizing your makeup.
According to an article written by Sophie Haslett (April 2018), Daily Mail, most formulations last from 12–18 months. If you are looking to hold onto something, a good test is to smell it. If it has a funny smell, it may be going bad. Liquid-based makeup can grow mold. Using it on your skin will only do your body a disservice.
Also, if you haven't yet, make 2021 the year you clean your makeup brushes. Those soft little bristles can hold bacteria. Give them a wash with gentle soap and let them air dry. Interested in a brush cleaner? Ask me. One of the lines I carry has an awesome brush cleaner that I use.
Other signs a product has gone bad include the substance separating, the texture has changed, the color has changed or mold has begun growing in it. When it doubt, use your fives sense to screen a product.