In a world of cosmetic evolution, it's hard to keep up with the lingo. I'm often asked, "what is a dermal therapist?" or "what does a paramedically trained aesthetician do?" or "are you a facialist? Honestly, there are so many types of Aestheticians (Estheticians) out there practicing yet it's hard to know what they do or how to pick someone for your skin concerns.
Let's run through this together. To begin, there are two spellings for Aesthetician/Esthetician. I'm choosing Aesthetician to use in this article because our Arizona State Board of Cosmetology uses this spelling.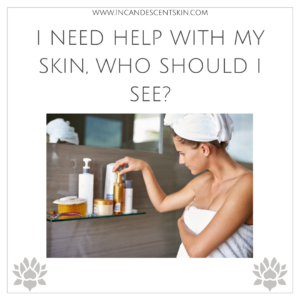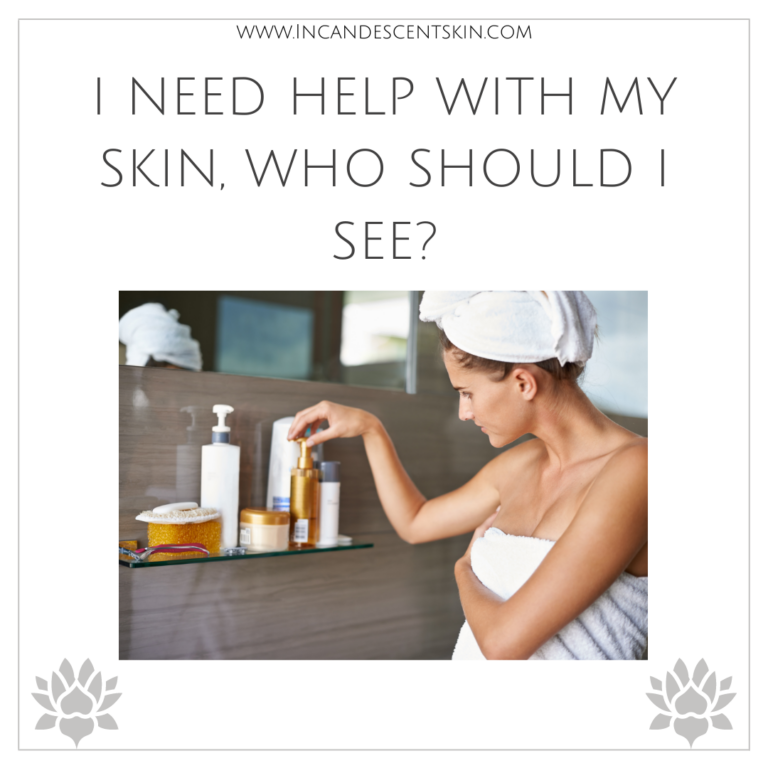 Facialist & Spa Therapist: is by far the most standard type of Aesthetician. Your facelist will perform a spa like facial that addresses both exfoliation and hydrating treatments for the skin as well as perform extractions and some type of massage during the treatment. This is typical of most individually owned and corporate spas you might find at a luxury hotel.
Dermal Therapist generally has more education and spent years understanding how cosmetic ingredients affect the skin. Dermal therapists are trained in more advanced procedures including but not limited to skin needling, chemical peels among others.
A paramedical Skin Revisionist does everything a dermal therapist does plus being able to treat the skin before and after plastic surgery. It is a term that is coined from Australia because they have the advanced education they require for their Aesthetician. Comparatively, Australians (for example) receive an education equivalent to a bachelor's degree. Aestheticians receive a degree equivalent to an associate's degree. Paramedical Skin Revisionists receive continuing education that is more advanced to understanding the skin's functions and structures.
Medical Estheticians/Clinical Estheticians are aestheticians who work under a physician usually in a plastic surgery setting.
Master Aesthetician is a term that only some states recognize. The State of Arizona does not. Other states that recognize this title include Washington, Oregon, Utah, Virginia, and Washington DC. Additional training includes the same training Arizona Aestheticians receive.
Lastly, each Skin Company has its own advanced training for Aestheticians. I work with several companies but the main company I work with is DMK. I am paramedically trained for skin revision; however, they have developed "DMK MD which is an advanced level in skin revision education and treatments". Their Master Level Program will be replacing their existing Advanced Paramedical program to provide their "Certified Estheticians and Medical Practitioners new and existing professional products, treatments, and home prescriptive only available to the therapists and clinicians who have the DMK MD training". Alas, there are always new and emerging terms; however, if you have an understanding of the above then you will be able to select the right Aesthetician for you.