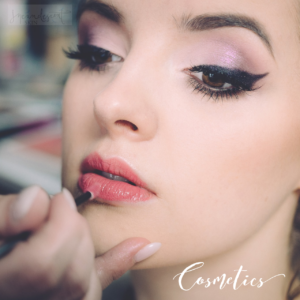 Beauty is in the eye of the beholder and the eye that really matters is your own. Looking in the mirror should bring you a smile and that can be achieved with getting on the right professional products every morning and night. Our expert Paramedical Aesthetician, Alissa Caillet has gone through great lengths to research the best products for summertime skin. Here is her choices for Rockstar products that will protect and rejuvenate your skin.

1. SPF is the first Rockstar product that is sure to protect your skin. A Broad Spectrum SPF 15 or 30 that has the perfect combination of ingredients to combat the sun, sensitively, and age defense. These products provide a chemical-free broad spectrum for UVA/UVB protection on the surface as well as the cellular level.
2. What is the secret to the Rockstar glow?
It's using a serum. What strengthens collagen, brights your complexion, and reduces the appearance of fine lines and pores? Regular use of serums promotes radiant, youthful-looking skin.

3. What are some at-home methods of giving an extra special treatment for that Rockstar Glow?
A mask. A weekly mask can give you extra treatment your skin needs whether you are looking for more hydration, clarifying mask for acne or oily skin, anti-aging treatment that focuses on regenerating cells, refines pores, increasing hydration, diminishes fine lines and gives and firm, even skin tone. Check out our Favs.
Insert all Masks

4. Every Rockstar needs to maintain daily moisture in the morning and night with the perfect moisturizer. We understand that every person's skin is different and that's why we have different recommendations depending on your skin type and concerns. Check out our favorites.

5. And finally, every Rockstar's must-have is a cleanser that doesn't strip the skin of their natural oils like many of the grocery store brands. Here are our favorites.