Tucson Hair Removal … The Down & Dirty
A Note about Sanitation: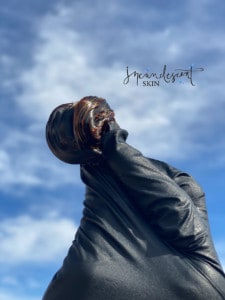 I wanted to take a moment to write a bit about hair removal and sanitation. This is a huge topic in our industry that continues to pop up as questionable practices develop in other States.
I would have to say that a good portion of my training focused on proper sanitation. At the time, I remember thinking that "this is logical. Isn't everyone doing this?" With that said, your safety and wellbeing deserve a moment to address proper practices. Here are some points to know about how I operate.
What should I look for?
Disposable gloves should be worn when your aesthetician is performing a treatment that might come in contact with body fluids. This includes hair removal treatments, extractions, and microneedling to name a few of the treatments I perform. Further, all tools should be cleaned and sanitized after every use. (I use a hospital-grade cleaner). This is for your safety. I've had clients ask me before why I wear gloves during treatments. It is to keep you safe from contamination.
While I personally use Sugar as a hair removal tool, many estheticians use waxing. When dipping the stick into the wax it should never be used more than once. We call that "double-dipping" and that is a big no-no in this industry. You risk the spread of diseases otherwise.
It is completely fair to have this conversation with your Esthetician prior to services. After all, your health and well being is my top priority.
Book Now
** Did you know Incandescent Skin accepts Care Credit and HSA Cards?
————————————————————
Care Credit offers amazing specials for first-time applicants. Log into their website and apply. It takes under 10 minutes to see what you qualify for. Click here.
Book a series of treatments using your care credit to achieve results.
** Happy to help.
————————————————————
[wpseo_address id="0″ hide_name="false" hide_address="false" oneline="false" show_state="true" show_country="false" show_phone="true" show_phone_2="true" show_fax="true" show_email="true" show_url="false" show_vat="false" show_tax="false" show_coc="false" show_price_range="false" show_logo="false" show_opening_hours="false" hide_closed="false"]